Today we share a story by Cindy Wilkinson, a career nanny with over 30 years in the profession.  Cindy is an active member in the nanny industry. She was the 1998 INA Nanny of the Year. She has produced numerous musical cds for children and has her own business, Jumpin' With Cindy . In 1999, Cindy was living in Denver when the tragedy of Columbine happened. She wrote an article for the INAVision newsletter at the time.  She republished the article  on her Jumpin With Cindy blog earlier this year, Strengthening the American Family- Nanny Support.   On July 20, 2012 one of the largest American shootings occurred in Aurora Colorado-two miles from Cindy's home.  Today she shares with us the importance of nanny support during tragedy and everyday life.
Cindy Wilkinson's story below: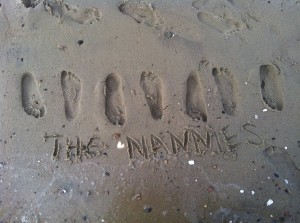 I woke up the morning of July 20th the same as any other workday morning.   Wiping the sleep from my eyes, I let my dogs out for a brief stroll in my yard, heated up some water for my breakfast tea, then turned on the morning news, as I always check the AM rush hour report for my morning commute.  There was a news reporter talking about a shooting in Aurora, Colorado and I just assumed it was some incident involving gang violence in a rough part of town.  Like many others, I had grown somewhat immune to the news reports of some kind of violence occurring somewhere in my city.  And, I had been so fortunate to live in an area rarely prone to any acts of crime… perhaps an occasional act of vandalism to a car parked on the street or a bike stolen from an open garage, but my neighborhood has always had a reputation as quiet suburbia.
Not paying much attention, I finished preparing for work, finally taking another listen to the news before heading out the door.  It was then that I realized the extent of what had happened and just how close to my home it had occurred.   That night, as I had lain safely sleeping, a graduate student had entered a movie theater only two miles away and gunned down nearly 70 people.   My heart sank and I was filled with shock.  But, as the clock ticked away, I forced myself to jump into my car and head off for a days work with my young charges.
Unlike most others, who can huddle around the water cooler in their workplace to discuss events in their lives, a nanny most often has only her charges to interact with during her workday.  Upon arriving at my employers' home, my charges were finishing their breakfast as their hurried parents gave last minute hugs, then dashing off to their own jobs.  I knew that I had to put this horrible event out of my mind and focus on my responsibilities as a nanny.  The next several hours consisted of reading Fancy Nancy books, creating butterflies with watercolors, and some splash time at the water table on the patio.
About 10:30 AM, I glanced at my cell phone and saw the dozens of texts and emails I had received from friends all across the country.  On Facebook, there had been discussions on several nanny groups as to my safety and there were desperate pleas from nanny friends for me to check in that I was safe and unharmed.  I was able to get a quick message out that I was okay, thanking my friends for their concern.
As time went on, I discovered that I did indeed know one of the victims, a young woman from my former church, who fortunately survived and will fully recover.  Another dear friend was planning to go to that midnight movie with her husband, but he was called in to the ER around 10:30 PM, forcing them to miss it.  Amazingly, several hours later, he was treating many of the victims from that same theater where he had planned to go that night.
This event has hit me hard and I have been flooded with all kinds of emotions since it occurred.  One way that I have found to help me deal with troubling things in my life is to write about them, sharing my feelings with others.  Following the Columbine High School shootings in 1999, another act of violence in Colorado, I wrote a story about the importance of strengthening American families and a nanny's role in it.  But, when asked how this more recent event has affected me as a nanny, another thought keeps coming back… again and again.
We, as nannies, are called upon to serve our employer families in many ways, providing emotional support to these families and nurturing their children.  Our focus in our profession is to care for others.  But, it is equally important for nannies to find that kind of support and nurturing for themselves.  And, it was following this tragic event happening in my community that I found such tremendous support and care from those in the nanny community.   Whether it was a text message, a phone call, or a post on Facebook, it meant the world to me to know that others were supporting me through this difficult time.
The message that I hope to share as a result of this experience is one of reaching out to others, not only in times of distress, but everyday.  I have been so blessed to have an amazing circle of colleagues and dear friends in the nanny profession.  And, they were there for me during a time when I needed this support the most.   For a nanny to be able to care for her employer family and charges, she must first find care for herself.  So, take the time to reach out to others whom you may encounter each day, strengthening our support network with one another.   It may make all of the difference in your life one day, a time when you too will need it the most!
introduction by Alice Shaffer
Regarding Nannies Development Team Member