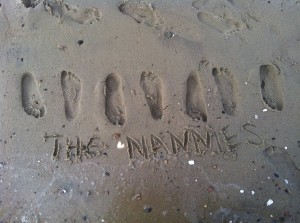 Only a nanny truly knows and understands how hard our jobs can sometimes be. Our profession is often misunderstood and disrespected. On a daily basis we might have to defend our employer for choosing to work outside the home, or defend our chosen profession to those who simply do not understand the important work that we do.
I can never stress enough how important it is for us to take good care of ourselves, so that we are at our best to take care of others. In addition to taking care of ourselves, it is important for us to take care of, look out for and support each other.
We all have bad days and if we don't have a strong support network in place, someone we can talk to, to vent to, to ask for advice and support it can damage our physical, emotional and mental well being.
If you are a live out, or a single nanny this is especially important because it can be very depressing to come home to an empty house. Being a live in as well can be stressful because you might feel you can not escape work.
An empty house can make the stress of a bad day a bigger burden to bear.We all love the children in our care, we all get emotionally involved with them, and because our job is often emotional, it is not easy to just "leave it behind" when we walk out of the door.
If you are a nanny or knows of a nanny, whose  employers don't respect you/her, or don't pay you/her well, or take advantage of you/her, this adds to the problem.
If you are struggling to live from day to day and don't feel comfortable asking your employer for more money, this adds to your stress.
If you are living beyond your means, or if you have had to take a pay cut because of the economy, or if you have financial struggles for a host of reasons the stress of not being able to pay your bills can sometimes push you beyond your limits of what you can handle.
Many of us have been fortunate to have good jobs, with great employers who appreciate and value us, but not all nannies have been that lucky.
Social media has opened the doors for opportunities for us to connect with nannies who barely get by on minimum wage, working over 40 hours a week and unaware that they should be paid overtime. Many of them have no health benefits so in spite of being sick they don't feel like they can afford to go to the doctor,they have no support network except maybe what they find on the computer. Sometimes nannies get stuck and are afraid to move out of what has become a way of life. It feels safer to stay in the rut they are familiar with than to take a chance on doing something different.
The tragedy of what happened in New York City when the nanny killed the children in her care. rocked our industry. We work in an unregulated industry. Nannies come from different places, different educational backgrounds and different cultures, but this horrible act of violence has once again put parents with nannies, nanny agencies, and nannies all over the world under scrutiny. Our hearts break for this family who lost their precious children, and we struggle to understand how someone could commit such a horrible act.
We truly can not speculate on either side of this spectrum, but it should definitely be a wake up call for us to care for each other a little bit more.
There were times in my early years as a nanny that I would not have gotten through without my friends who called to check on me each day. It wasn't so much what they said, it was that they were there. When tragedies happen, we can't undo them, but what we can do, is vow to look out for each other.
Here are just a few ideas of small things that you might do that could make a big difference.
Support each other.
Reach out to a nanny who is struggling. Often times on Facebook, you will see someone put up a status message "Having the worst day of my life!" of "Will this day never end!"………….reach out and say something. It only takes 30 seconds to post "Hope your day gets better!" or "Sorry you are having a bad day" or even send a private message saying "Call me if you need to talk" or I'm online if you want to pm me. It doesn't have to be something big, sometimes it's the little things that make the biggest difference.
If you know a nanny who is going through a rough time, send a card. It can be a card you mail or an e-card but we all know how great it is to open up our mailbox at the end of the day and receive a card we weren't expecting!
If you know a nanny who is moving to a new area, try to use your connections to help her find some friends or connect with a local support group.
Share your expertise!
Did you just find the greatest craft to entertain your kids on a snow day? Share it.
Did you just read an article on Regarding Nannies about potty training? Share it!
Did a struggling nanny just post about her trepidation about asking her employers for a raise? Share an article with her about communication.
If you know a new nanny who is having a hard time with older kids because she is used to toddlers, suggest books she might read. You could even take it one step further and send her your favorite book.
Do what you can!
If you know a nanny who is has a small business, try to support her. It might be what she is doing to help her pay her bills. If it's not a product you want to buy, consider buying it for a gift.
Maybe it's simply a nanny who is hosting a party for someone else to try to earn something she can't otherwise afford, try to place an order, even if it's small, it's a show of support.
Be kind!
Be compassionate.
Try not to judge others.
Listen with an honest and open heart.
Remember, part of our job is teach children how to live in this world, and one of the most important lessons we can teach them is compassion and caring for others.
Don't try to be the Doctor
Finally and most importantly if you see a nanny who needs more than just support, who truly needs to seek professional help, try to find someone who can direct them to the right resources. Don't try to do this yourself.
Written by:
Glenda Propst
www.nannytransitions.com