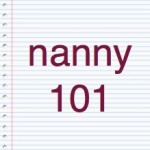 Much literature has been written and published about pointers for finding the perfect or right nanny. This article is not one of those. This article is for those of you who are considering the nanny profession as your career of choice.
1). It's vital to understand that not any one family is alike. The role of a nanny is not simply defined by playing with the children and providing entertainment. Remember not all families enjoy great wealth, with an extensive group of household help, tutor, housekeeper, groundskeeper and chef. Most families expectations will include aspects of house cleaning, laundry, kitchen upkeep, general cleaning. In my experience, it's rare to be asked to scrub toilets, clean exterior gutters etc., however be mindful it may arise and you should try and not be averse to going above and beyond what's expected.
2). You will be relied on to prepare and cook meals on a daily basis. If your cooking skills are not your strong suit, you may want to master of a few recipes, this will serve you well as a sort of default meal when you're unsure of what to cook.
3). Parenting methodology used by you and the parents are not going to be identical, there will be as many differences as there are similarities. You should be open to the parent's suggestions and methods. Getting into a contentious relationship over the approach and delivery of parenting methods is not wise. After all is said and done, at the end of the day, they are still your employer's children.
4). Communicate openly, firmly, fairly and with empathy when talking to the parents or children. Much to your own surprise, you will probably hear some dialogue coming from your mouth that will be very familiar to things you heard growing up. We become our parents at times.
5). Bond with the child / children. At times this will be easier said than done. But be resourceful; find that common ground, it's probably closer than you think. The bond will forge trust and in turn will make the relationship more rewarding and fun.
6). Have understanding and compassion. You may be lacking in personal experience as it relates to unique circumstances, but more times than not, people just need / want to be heard. Never stifle a child, hear them out no matter how trivial it may seem, this strengthens your bond and trust.
7). Always have foresight and forethought. Expectations are always met, and regularly exceeded regarding the needs and desires of the family. Expect the unexpected, late from work, school, travel etc., be sure to cook enough in those situations so nobody is eating frozen dinners. It's that kind of forethought that will get you a pass when / if you drop the ball.
8). Organized, organized, organized; you should strive for organization every day. Most families will look to you for maintaining some semblance of order. Activities, vacations, closets, refrigerator, bedrooms, all have aspects of where they can be organized. Maintain a log, write down upcoming tasks or events, and stay apprised of all things related to your family.
written by Marni Kent
Marni is a career nanny with over 26 years of service, she currently resides in San Francisco, California. She has held jobs as a household nanny and baby nurse. She currently travels frequently with her executive employer and infant charge.  She is the 2002 International Nanny Association's Nanny of the Year.  She authored the INA Mentor/Protege program. She is active in the nanny community and has spoken at the Denver Area Nanny Conference, INA conference and Nannypalooza.