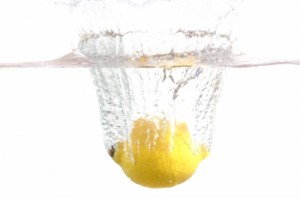 Warm Lemon water has LOADS of Vitamin C and other benefits to help us fight colds and flu bugs. As a follow up to Tracey Chipps' Monday Moxie titled
Preparing your body for cold & flu season, she wanted us to know about the benefits of drinking lemon water!
….Their pièce de résistance however, lies in their astonishingly high levels of Vitamin C. One lemon contains a whopping 187% of the recommended daily allowance.

Vitamin C is one of the quickest and easiest ways to boost your immune system. It helps neutralize free radicals associated with aging and disease and it's also excellent for the skin.
To read the rest of the benefits of lemons and warm water please visit Reboot with Joe's article