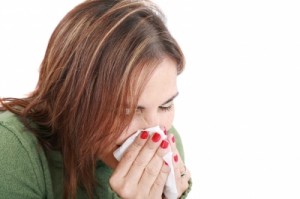 by Tracey Chipps
Last years cold and flu season hit us so hard and lasted so long that I felt compelled to reach out to the Nanny community now….BEFORE cold and flu season hits again.
Will my tips guarantee you a cold and flu free season? There's never a guarantee. However, I am confident that these tips will make your body stronger, healthier, and better equipped to fight off germs and viruses. We are Nannies! We hold up the pillars of our Nanny Families worlds so we must stay strong and healthy!
*Drink plenty of water!
 A well hydrated body is essential for overall wellness and water does help flush out things that could cause you illnesses. Choose your favorite water bottle and take it everywhere!
*Rest, relaxation, & sleep!
While we can't "store" sleep, beginning a good sleep routine NOW will pay off once cold and flu season strikes. A well rested body will better ward off illness than a body that is already weak and fatigued. Additionally, relaxation is key! What does relaxation mean to you? Going for a walk, snuggling with your partner, playing with your pets, watching a movie, laughing with a friend, reading a book, or listening to beautiful music are good ways to reduce stress. A stressed mind and body cannot fight off illnesses as well as a less stressed mind and body. De-stress my Nanny friends…de-stress!
*Exercise!
Exercise strengthens your body and reduces stress. Increasing your heart rate to the point of breaking a sweat can help purge toxins from your body. Choose your activity! Bicycling, power walking, Zumba, jumping jacks…go for it! Sweat it out!
*Healthy and well balanced eating!
We teach our charges about proper nutrition and eating from the food pyramid. Practice what you preach! Fresh fruits and veggies help tell those cold and flu germs where to go! Leafy greens and other fruits and veggies are natures gift to you for combatting illness. If you struggle with eating balanced meals consider a good multivitamin.
*Hygiene!
Wash your hands! Wash your hands A LOT! Wash those germs away! Keep hand sanitizer close at hand in your purse, diaper bag, and car.
Avoid placing your hands near your eyes, mouth, ears, and essentially any opening in your body where viruses like to make their attack.
Oh! With all of that hand washing your hands will become dry. Moisturize those hard working Nanny hands to keep your skin hydrated and healthy!
*Flu shot!
This is a highly controversial subject. Some Nannies, such as myself, are required by contract to get the flu vaccine. Other Nannies highly oppose it. Whether you chose to get a flu shot or not is entirely up to you. I just couldn't omit this option from my suggestions.
"This one's my favorite. This is something you can make right in your kitchen with a combination of a few healthy antimicrobial ingredients:

1 TBSP raw honey

½ clove raw garlic (minced)

1/8 TSP cinnamon

½ inch fresh ginger, (peeled and minced)

¼ inch fresh turmeric root (peeled and minced)

Mix all 5 of these ingredients together

Stir it into a nice paste, then eat it!

Its actually quite delicious, the honey does a nice job of making it all very palatable. Do this at the first sign of symptoms, and again before bed that night. Take some again in the morning and until you feel well. This has worked miracles with me. Magic! If you only have some of these ingredients, go ahead and make it anyway, each of these has anti-inflammatory, anti-microbial properties and heal in their own ways."
Check Pinterest for a variety of cold and flu fighting soups and teas! I made my employers a salmon and kale flu soup last year and they asked for more!
Don't be too judgemental when you read the ingredients of these super healthy recipes. The tasty combination may surprise you and your body will thank you!
Here is wishing my Nanny colleagues across the United States a very happy and healthy Fall and Winter!