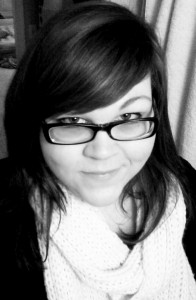 Marie Gutshall
Divine Nanny
How long have you been a nanny, or how long were you a nanny?  7 years.
What is a highlight of your nanny career? My current nanny position is with a two year old who has a mild form of Cerebral Palsy. When I began working with her, she could not walk, was still eating baby foods, wasn't drinking milk. Now, a few months in, she is walking (fast!), drinks her milk every day, and is completely done with the baby food. She has accomplished so much and reached every goal set by her physcial therapists, and being able to be apart of something like this has been so rewarding! Her parents weren't sure she would ever walk – so we're all very happy!
How did you come up with the idea for your service? I love being a nanny, it's my passion, but I've always felt like I could do more with that passion… So I started Divine Nanny. It's a nanny agency, but it's so much more. My experience with agencies hasn't been the greatest – they seem to care more about the families and where the money is coming from, rather than looking out for their nannies. My goal is to be an advocate for the nannies who contact us, to guide them through the process and be there to offer support. Safety is also always on my mind, so we request that parents also submit to background checks, and we recommend the first interview to be in a public place. I know so many nannies and families who are just uninformed, who think $8 hour under the table is acceptable and worthy, it's my goal to educate everyone who walks through my doors (so to speak). I also have a nanny referral program in which nannies have an opportunity to earn some extra spending money by referring families to our agency. As we are going nationwide, I am slowly bringing in nannies to be Advocates in different parts of the US – I feel like bringing in nannies who know the business and who want to help others is another way I can help the entire nanny community.
What is your level of monetary investment and have you seen a profit? Thus far, I've invested around $1000.00 – and yes, I have seen a profit.
What is the purpose of your service? To place experienced, educated, and passionate nannies with families who will love and respect them, as well as know their worth.   
How has the nanny industry received your service – i.e. what has been the feedback you've received? The feedback I've gotten has been wonderfully positive. I feel so flattered that my fellow nannies believe in me and the agency. They know I'm not just looking out for the families – but for them.
What words of wisdom do you have for others, who may have a product/service and wish to expand its market? Be patient. It doesn't happen overnight… Networking and advertising can be exhausting and expensive, but it's all worth it. Talking with so many different people – both families and nannies – and helping to create a happy healthy environment for all involved is very rewarding.
What do you wish you had known early on, that you've learned going through this process? That it's a lot of work. Don't get me wrong, I LOVE running the agency, but I started it with a full-time nanny job and numerous side sitting jobs. I thought it would be breeze to begin the agency and continue working, however starting a business is a huge time investment, and you need to be prepared to make it work!