Today's post originally appeared October, 2013.
Daylight Savings Time is Sunday, March 9.  Michelle Winters  @ Sleep Well Sleep Solutions has some great tips to help us through what can be a difficult adjustment.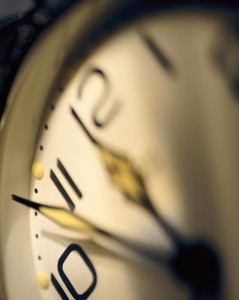 The first thing I was going to write here was that I was pretty sure the person who first thought up Daylight Savings Time did not have children, but then decided that I really should find out before I wrote that.  Turns out the first person to suggest Daylight Savings Time was named George Vernon Hudson and he did have a daughter!  Mr. Hudson did shift work and had a large collection on insects, which he worked on during the day and this led him to value after-hours daylight.
Okay, I thought that was interesting, but you're probably not here for a history lesson are you?  So let's get to it – what can you do to make the transition easier on you and your child?
Don't forget to change your clocks Sunday, March 9.