This article has been making the rounds, and we felt we had to share it with you.   This article originally appeared on Care.com.
When you're looking at child care costs, nannies can seem like a pricier option compared to day care or family child care. But there are lots of intangible benefits to think about.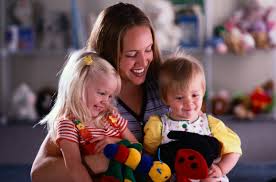 We asked Becky Kavanagh, former co-president of the International Nanny Association, and Cindy Hamilton, a mom of two in Chicago, Ill., to explain the real value a nanny will bring to your family.
A nanny offers convenience, but having a trusted and trained professional to care for your children in your home keeps everyone working for the same goal. "The nanny is part of the team with the parents to ensure the total well-being of the children," says Kavanagh.
Here are 67 reasons hiring a nanny may make sense for your family: