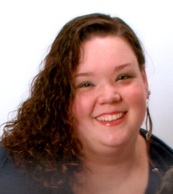 Sara E. Brenton
Sizzlin' CurveWear by Sara, www.sizzlincurvewear.weebly.com
How long have you been a nanny, or how long were you a nanny? I've been working with kids for over 20 years, but as a nanny for 17.5 years. I've been with my current family for over 4 years, but my longest family is nearly 14 years (oldest will be 14 in December, and youngest is 9 months old) so I will probably be with them very part time (its occasional now) until the little guy is grown, and I will always be in their lives.
What is a highlight of your nanny career? I think every family has had its high points, wins, breakthroughs and triumphs.  They are all special to me, and I try to keep in contact with everyone.  My favorite moment thus far is probably the high school graduation party of my very first charge this past June.  Her brother will graduate in June 2015, and I started with them 17.5 years ago!  They just turned 18 and 19 respectively, and I can't believe they are so grown up!  I had to joke with them that, "Hey, I used to change your diapers!"
How did you come up with the idea for your product/ service? I'm a plus size woman, and have been my whole life.  I hated that I had to wear the clothes as a teenager that were better suited for my grandmother.  I have always been creative, and sew things pretty regularly.  I started playing around with some designs as far back as high school, but got serious and decided to launch a clothing line in 2008.  I designed products I would like to wear, as well as designing for various ages, from trendy teens to stylish seniors.  I accommodate all sizes, from 0 and up.  This stemmed from the idea of going into stores with my smaller friends and seeing something I loved, but knowing it wouldn't be available in my size!  I am the sole employee, and I complete every garment from conception to completion to order.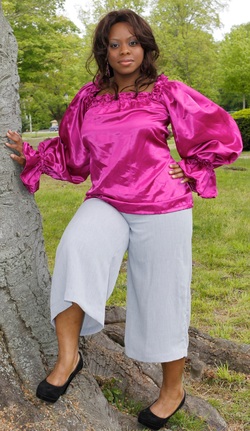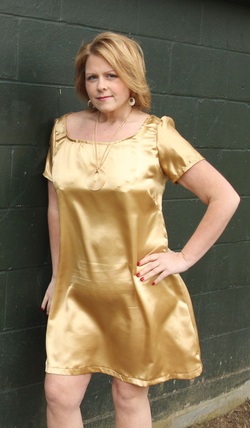 What is your level of monetary investment and have you seen a profit? I have mostly invested time, countless hours of sketching, playing with patterns, and making mock ups to tweak designs.  The only serious costs I have incurred are buying mock up material, patterning material, and a high quality pair of dress forms (straight size and plus size).  I have been profitable since 2012, when the original costs incurred were paid off, and I made my first free and clear dollar!  I don't make much just selling my line, as it is a higher end product line, but I do all right.
What is the purpose of your product/service? To make every woman look and feel fabulous, no matter what size she is!
How has the nanny industry received your product/service – i.e. what has been the feedback you've received? I have had a few nanny friends model for me, and some are great clients.  I tend to give a discount to my local girls if they are willing to be my testers for new designs, which is a bonus for them!  I haven't had any nannies that aren't local purchase anything yet, but we'll see what the future holds!
What words of wisdom do you have for others, who may have a product/service and wish to expand its market? Use your time wisely, and know that you will be spending copious amounts of time on your project!  It takes a lot of hard work, tons of energy, and so much drive to succeed!
What do you wish you had known early on, that you've learned going through this process? I wish I knew more about web design when I started out, because I originally paid someone else to carry my line on their website, and ended up spending more than I was making on upkeep fees.  I figured it out, and created my own website, and here I am!
Any other information you would like to share with us?  After New Year's I'm launching a line of handbags/totes on my website.  Convenience and utility are the focus, but fun is a high priority too!  They are inspired by my life as a nanny!  I am also a personal chef (this is what I spent 4 years in college for, but I only do it part time!) and I create special occasion cakes for weddings, birthdays, anniversaries, showers, etc.