We love this post from International Nanny Association and Tracey Chipps.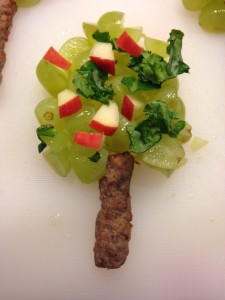 Making good food fun is a great way to entice children to taste new foods they may otherwise snarl their little button noses at upon introduction. My little guy is a fantastic eater! There isn't much I would change about his eating habits other than the fact that he strongly feels that using utensils slows his roll. We're working on that! 
More ideas and photos for inspiration.