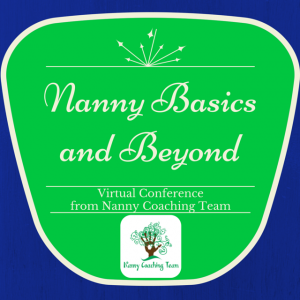 We're excited to share this new program from Nanny Coaching Team. It will feature over 15 nanny industry leaders speaking on 7 topic areas. Each topic area will be available separately as "mini-conferences" for purchase or you can choose to take advantage of the full virtual conference for at a special price.
What is a Virtual Conference?
We understand that not everyone can invest the time or money into attending some of the wonderful nanny related conferences that are available. While Nanny Coaching Team encourages taking advantage of attending these events, we wanted to bring you a similar experience that you can access on your own schedule, in your own home, with minimal financial investment. Each topic area or "mini-conference" will have several workshops with industry leaders sharing their expertise. These workshops will be in video format with accompanying support materials.