By Kellie Geres, Regarding Nannies Development Team Member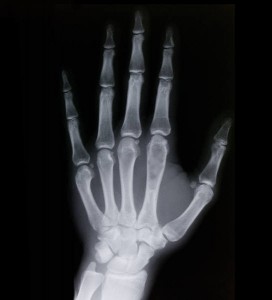 As we continue our discussion on work agreements we will focus on Duties & Responsibilities.  In my opinion there can never be too many details.  The time spent on including details will help with misunderstandings and false assumptions in the future.
As I stated in part one, keep a log of all the aspects of your job, everything you do on a daily, weekly and monthly basis.   Doing this will help you define child duties, family duties, household duties and your personal responsibilities. 
It may also help to define and organize what your daily, weekly and monthly responsibilities are and based on age appropriateness.  For example …
Daily – reading to child, bathing child, provide nutritious meals and snacks, coordinate after school activities, pick up playroom, assist with homework, make bed or assist child with making bed.
Weekly – communicate with parents' child's schedule for upcoming week, clean out school bag of papers and unnecessary items, change kids sheets on bed and launder, children's laundry.
Monthly – go through child's clothes and purge items no longer fit, need mending, go through toys to trash broken items, swap toys not played with ones haven't used, determine if need new age-appropriate toys.
It is important not only to define with the tasks are but how those tasks are to be done. 
If you do the child's laundry, are you to wash, dry, fold and put away or does the child put their own laundry away? 
If you prepare meals, are these meals you decide or do the parents create a menu for each day?  Are you responsible for cleanup of their meals if items left overnight or from weekends? 
Do you get rid of clothing / toys or do the parents want to see what you're purging before it leaves the house?  Is there a specific charity they wish items donated to or can that be at your discretion?
Defining these expectations will help in the communication between employer and nanny and help if any task is unclear. 
Another way of doing things may be to list each room of the house and what your responsibilities are in regard to the upkeep of that room. For example …
Child's bathroom
Empty trash as needed
change towels
wipe of counter/sink area
replenish toiletries
other
 
Child's Bedroom
Change sheets
Pick up toys, books
Vacuum
empty trash as needed
dust
other
Kitchen
sweep/ mop / vacuum
run / empty dishwasher
empty trash / recycling as needed
wipe counters
other
 
Work vehicle
notify parents immediately if any service required
notify parents if any damage to vehicle
wash the interior and exterior of vehicle at minimum twice per month
keep the gas tank no less than ¼ tank in cold weather
if parents use the vehicle on weekends, they will assure that gas tank is replenished.
Is there more than one child?  Break down responsibilities by child.  Coordinating schedules, appointments, equipment, medical and academic.  Also include what the rules are for each child and any medical concerns.  Is a child allowed to have computer or TV time before /after homework?  Does a child require medication at a certain point in the day?  If so, make sure you have an authorization to treat a minor form filled out and written permission from both parents stating you are authorized to administer needed medications.  This form can be found here.
Is pet care involved?  Again, break down what your responsibilities are, what the parents and the child's are and contingencies for travel, illness, injury and daily care. 
Another aspect to take into consideration when defining duties is when parents are traveling and when you travel with the family.  These are situations when you are off your normal routine and new terms need to be defined.  In addition to the added compensation or varying of hours, what will your expectations be in child care, added duties that normally occur after you've left for the day?  For example – preparing kids lunches for following day, bathing children.  Will you be able to watch television or spend time on computer once children are in bed?
Do you transport children in your car or a work provided car?  If so, set parameters for rules in the car.  Are you able to transport other children on those days there is a play date or group outing?  Is anyone else allowed to drive your child/charge? 
So many responsibilities, so many opportunities for miscommunication and assumptions.  Again, I cannot stress how important it is to document all aspects of your job and lay it out in a work agreement. 
Coming up in future installments of this series, we will discuss Rules of the House/Policy & Procedure, Reviews, Confidentiality Clause, Extra's, and many more resources.