Tuesday Tips: Photography Indoors, Outdoors, Rainy Days,  Mode Dial & Improving Your Photos
introduction by Alice Shaffer
Several weeks ago, I attended Bloggy Boot Camp and listened to a great mom blogger, Laura aka Lolli of Better in Bulk speak about improving your photography. The tips were pretty helpful and of course I thought of the upcoming holidays and how nannies are always looking for ideas for their employers for holiday and birthday gifts.
I asked Laura if I could share some of her photography tip posts with our readers to help them with taking photos this holiday season.  She was happy to share her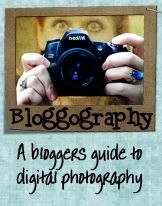 photography tips with us.  I just love her photographs as well.  She really is making me want to get an SLR camera!
This is an older post but what Laura spoke of at bloggy bootcamp, it is on how to improve your photos. The other links pertain to what your mode dial on your camera is all about, and then some  posts on how to photograph indoors, outdoors and on rainy days.  I added a few more links as well as to her Bloggography and Take Your Best Shot Series. I hope you gather some great tips from Laura for your next photo project.  Make sure you follow her blog too-she is a mom of 5!
If you enjoyed Laura's tips on photography and want to share your photos you have been taking then you can join in on her Friday Give Me  Your Best Shot Challenges.
All photos are courtesy of Better In Bulk