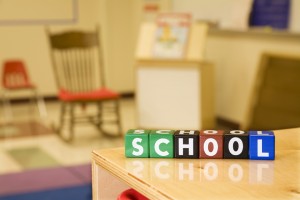 By Kellie Geres, Regarding Nannies Development Team
Enhancing your skill level can set you apart from other nannies vying for the same position, and ultimately earn you more money.  Investing in yourself and your education shows agencies and parents that you are a professional; keep current with trends and information important to them as parents and employers and those skills will be shared with them and the children you care for. 
There are many opportunities available to individuals seeking training as nanny, current nannies wishing to advance their knowledge or add a new dimension to the services they offer the families they work with.  These are just a few of many out there, that I am familiar with.  
Academy For Coaching Parents International
Fort Worth, TX   
The Academy for Coaching Parents International (ACPI) is comprised of heart-centered, highly skilled industry leaders…people who deeply value and place a high priority on relationships and are committed to offering individualized, personal training to each student.
As an organization, we are committed to offering our students cutting edge research, challenging ideas, and as much personal contact with Academy leaders, trainers and course instructors as is needed.  As an ACPI student you will find that after completion of the Parent Coach Certification Training Program you are truly more of who you really are, and that you and those around you will benefit from it! 
Alexandria School
Solon, OH
Alexandria School was founded in 2007 by Carolyn Stulberg, BSN, CCE, based on her passion for the highest quality in-home child care. With over 30 years of experience in child care education, Carolyn has worked in the pediatric wards and neonatal intensive care units of hospitals, taught prenatal, postnatal, parenting, grandparenting and breastfeeding classes, developed her own courses for creative play and current concepts in infant care, and is a mother of four herself. The instructors at Alexandria School, along with Carolyn and the school's dedicated staff, are committed to educating and training nannies and newborn care specialists with a demanding, practical curriculum that will position graduates to be the best in the profession.
Buonora Nanny Training Program
California
Buonora Nanny Training Program seeks to equip nurturing and caring adults with the skills, knowledge and tools to provide a loving, accepting, and stimulating home learning environment for the children in the families that they serve. We aim to provide classes, hands on training and personal growth opportunities to ensure our nannies are able to meet the needs of the whole child and to address the social, emotional, creative, and physical development of the children in their care. Our nannies will gain the communication skills, understanding and desire to work collaboratively with the parents/guardians of the child toward the mutual goal of providing the best home learning environment possible. We are proudly members of the International Nanny Association.
Canadian Care Giver Institute
Toronto, ON
Our intensive training program for live in caregivers gives students a competitive edge in a highly competitive job market and prepares them fully for their new life in Canada.
English Nanny & Governess School
Chagrin Falls, OH
In the twenty-first century, America's children are competing on a global level. With twenty five years of expertise, our distinguished faculty educates nannies and governesses to challenge children to reach their greatest potential by nurturing their intellect, imagination and ingenuity. Our nannies and American nanny services are highly commended. Founded in 1984, English Nanny & Governess School has earned the reputation as the finest program in the United States. We are internationally recognized for our unique Professional Nanny and Professional Governess program, which is approved by the American Council of Nanny Schools. Our Graduates are the recognized leaders in the profession.
Northwest Nannies Institute
Lake Oswego, OR
Nannies trained at Northwest Nannies Institute are employed nationwide in some of the most sought after and prestigious positions in the early childhood field. Because of the school's quality national reputation, the overwhelming demand for graduates of our nanny school exceeds supply. If you enjoy children and are seeking a rewarding, lucrative and fun filled career, we urge you to take that "Great Next Step" . Attend nanny school and become a Northwest Nanny.
Sullivan University
Lexington, KY
Students can earn an Associate's degree in Early Childhood Education and/or receive the Professional Nanny Certificate.
The INA Nanny Basic Skills Exam was developed to assess a nanny's basic child care knowledge. The INA Nanny Basic Skills Exam is a 40 question timed, multiple choice exam that is available to be taken online.
The exam addresses:
Health
Safety
Nutrition
Professionalism
Child Development
The INA Nanny Credential Exam is a 90 question multiple choice timed exam that is available to be taken online. The exam is designed to test a nanny's practical knowledge of child care. A proctor must be secured by the exam candidate to administer the exam prior to testing. The exam addresses:
Child Development
Family/Provider Communication
Child Guidance
Multicultural/Diversity Awareness
Learning Environment
Personal Qualities of a Nanny
Safety
Management Skills Health
Nutrition
Professionalism
You may also check your local area for workshops, parenting classes on specific issues you are facing in your job, webinars / online forums and classes, and professional industry organizations such as INA or your local nanny group. 
This listing is for reference only.  I make no claim to the accuracy of the information or the standards and practices of the programs provided.