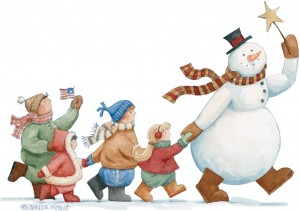 I have always been a crafter, I have always loved being creative and encouraging the children in my life to do the same.  I shared my favorite graphic resource with my former neighbor and good friend Tracy and she and I used to spend our days creating with computer graphics. These days Tracy uses her creative skills on her company SweetTpies Dessert Studio but I still enjoy computer crafts.
I used to create the templates myself but  today there the graphics sites that make it so much easier by offering candy wrappers, decorative gift bags and boxes, can covers, bag toppers and pretty much anything you can imagine.
The following websites have creative projects that you can download for a reasonable price and print out and use over and over again. All you need is a computer, a printer, paper and an imagination.
I hope you find something here that you enjoy as much as I do.
Most of these sites have graphics you can download and re use, newsletters with ideas tips and discount codes for 20-25% off.
The first one is PC Crafter this is the first site I found and started using. They have a fabulous message board with tutuorials and links and ideas and pictures, verses, recipes and anything else you could want. This is great for party favors. PC Crafter also has a graphics club you can join where you pay a yearly fee and you can either get your graphics on a disc in the mail or you can download them to your computer for future reference. They also have a wonderful feature on your account where anything you downloaded before you can download again if you switch computers. You can also search their graphics, get a free preview of the graphics in the set and see a craft that was created with those graphics just by clicking the link. If you don't want to join the club you can still download individual sets of graphics and get a set of graphics with a them for anywhere from $1-$10.They also offer creatable cards, recipe templates, scrapbook paper. I think you get the idea.The other companies offer many of the same features including things you can download for FREE.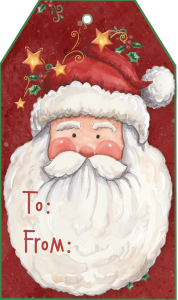 Snowman Graphic is from PC Crafter
Santa Tag is from Gina Jane at Daisie Company