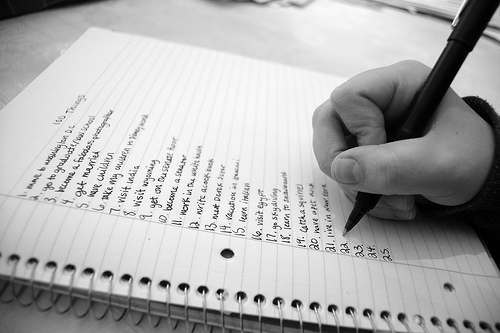 Preparing and Packing for a Nanny Conference
By: Greta Schraer
If you cannot tell, we here at Regarding Nannies are excited about the upcoming International Nanny Association Conference! This year's conference is in sunny Tampa, Florida – May 12-15. That is less than a month away! Why are we so excited? Well, believe it or not it has been a whole year since the four of us have seen each other together – we live in 3 different states and 2 different time zones. The INA Conference is where I first met these lovely nannies and bloggers. They were first acquaintances and professionals that I respected. I got to know them at my first conference back in 2009. Conference is a time to reconnect with nanny friends I have made and met new nannies from all across the country!
So I have checked the big off my list:
Ask off at work
Register for conference
Flight booked
Hotel reserved with roommate
Only small things are left to get ready for conference for me. As I think about it my first conference, I know that I was not prepared! I was excited and expected things like great workshops, meals, networking, etc…. but there were things that as newbie I was unaware of. As of now 40% of those register for the conference next month are brand new, first-timers! I thought it might be beneficial to share somethings that I wish I would have known before embarking on my first nanny conference, alone.
A few things I wish I would have known for my first conference:
Raffle Money – My first year I had no idea that INA sponsored a raffle to benefit a local organization of the city we are in. I brought very little cash and really wished I could have participated more in the 50/50 raffle. There were some great prizes and it was a great cause. This year the raffle benefits. This year, INA has selected to give half of all monies raised to Big Brothers Big Sisters of Tampa Bay.
Picture of My Kids – It didn't occur to me how much I would be talking about my specific job and the kids I cared for. I never thought to bring a picture of them with me. Many nannies put a picture on the backside of their conference name tag so they could easily flip it over and introduce me to the kids they loved. I was sad I couldn't share my sweet triplets' faces with my new friends.
Business Cards – This is one thing that I did remember to bring (last minute). You will be surprised how many people you will want to stay in connection with or find on Facebook once conference is over. It was nice to trade cards with people.
Room in my Suitcase – Conference is full of extras. I hate to ruin the surprise for some of you, but between the raffle, swag bags, and any other souvenirs you will need room to bring them home! One year I had to pay extra just to get my suitcase home… so don't say you haven't been warned.
Now that I have explained the things I think that you should not leave home without, I will share my basic packing list, in case it might be of help to you!
My Packing List:
Cute dress for cocktail party
"Business casual" – 4 outfits (you may only need 2 or 3)
Comfortable shoes
Sweater  (rooms are kept cool)
Dinner clothes (fresh clothes after a long day)
Travel clothes
Toiletries
PJs
Laptop, phone, & chargers
Camera
Notebook & pens
Book
License, ticket, & misc. info printed
Prescription
Business cards
Small bag or purse to take to workshops
Cash for raffle tickets & donations
Picture of the boys
If you are kicking yourself for not registering for this year's conference it's not too late. My first year I registered 3 weeks before conference and managed to find a roommate and flight…. and I have had the rewards ever since. Nannies or industry profiessionals who are new members (June 1, 2010 through conference 2011) can attend at 50% off!
Looking for more information about the INA? Here are some links:
Conference Information, FAQs, and INA's Plan Ahead Details.
And don't worry, if you cannot make it to INA, there is another option for conference this year that we will be highlighting soon!
Hope to see you at conference!