by Brandi Hylton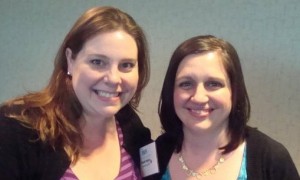 Have you ever wanted to attend an INA Conference and never done so? That was me until this year.  I was so determined to attend that I told family and friends "I will go. Even if I have to sell everything, cancel my cable, and even give up my mocha's from Starbucks??" (Did I really say that?)  I am happy to say I finally reached that goal and attended my first INA conference May 12, 2011.  However, achieving this goal was not without obstacles.  What prevented me from attending previous years?
Funds. How I overcame this obstacle? I earned a scholarship donated by Breedlove and Associates which paid for the entire conference registration.  But what about the other expenses of airfare, hotel, food, etc.?  Airfare and hotel funds were generously donated by my parents.  The rest I saved.  How will I overcome this obstacle for future conferences?  Smarty Pig.  If you don't know what this is use the search engine for articles by Alice Shaffer, The Financial Nanny, explaining this wonderful resource.  Why didn't I ask my employers to help with the cost of the conference?  I must admit I didn't want to feel disappointment and frustration if they could not or would not help.  However, I never gave them the chance to say "yes."  Next time I will simply ask.  You never know.
Fear of the unknown.  I had no one else from my immediate area attending.  I felt anxiety and worry over traveling by myself.  Good organization tips provided by Greta Schraer on what to expect and what to bring alleviated my travel anxiety.  Would I be accepted by my peers?  As soon as I boarded the shuttle to the hotel I met two other nannies, one a first timer like myself, and the other a seasoned conference veteran.  She assured us both we would have a great experience and I can truly say I was not disappointed.
Highlights from the conference.  The workshop entitled Discipline Through Decoding Behavior by Marcia Hall. What I learned? There is a 5 step decoding process that helps to identify a child's need based on their behavior.  This process enables me to help teach the child to control their behaviors. Something I never considered before but when put into practice has proved successful.
Another workshop called "The Nanny View" was a panel of professional nannies Kellie Geres, Becky Kavanagh, and Glenda Propst with over 75 years of combined experience.  They were prepared to answer the toughest questions and comment on the topics we as nannies wanted to hear about most.  What I learned?  Even though I love giving to the family I care for I need to be balanced by having a life outside the "job" and to take care of myself.  They also helped me see how beneficial it is to connect with other professional nannies and to have a good support system in place.
I also loved the scheduled networking breaks in between workshops.  This provided an opportunity to get to know other nannies as well as become more familiar with the vendors and agencies present that help to support the nanny community. Making these connections can open up a realm of possibilities for the future.
As I look to 2012 I can hardly wait for my next conference experience.  I hope to see many familiar faces but I also hope to help welcome many new faces too.  If any of these thoughts have a ring of truth I urge you to strongly reconsider and begin making your plans now to attend next year's conference.  It will be the best decision you make as you continue to grow as a professional nanny.
About Brandi
I have been a professional nanny for 10 years. Seven of those years with the same family. I started part-time in 2001 and went full-time in 2005. I have worked for 3 family's in 10 years. I have cared for kids from newborn up to 10 years old. I am currently a live-out nanny for a 9 year old, 5 year old, and 3 year old in Lenexa, Kansas. I am a member of the International Nanny Association and an INA Credentialed Nanny.  I currently live in Kansas City, Missouri with my two Bombay lap cats Maya and Kona. I recently became an Aunt for the first time 5 months ago and I like to spoil my niece silly any chance I get..