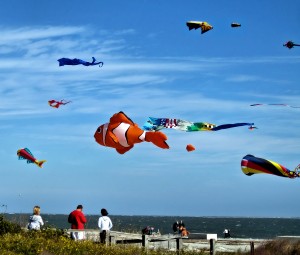 The week has been great weather wise it seems finally just in time for Summer to start on Tuesday June 21!   This weekend is Father's Day. We want to wish all the fathers and those who are father figures a Happy Father's Day weekend.
The week started off with another great "class" in our Nanny 101 series from Greta. She spoke of a Lifetime of Learning.   Which is  fitting since many of our readers including us just returned last month from the 26th Annual International Nanny Association Conference and several are attending the upcoming Nannypalooza: Get a  Clue Conference this November 5-6, 2011. The early bird deadline for Nannypalooza is July 1, so sign up today!
Have you ever wanted to have a "bucket list" if so make sure to read Creative Nanny Wednesday for a summer bucket list!
Recently my nanny charge (Alice) graduated from 8th grade and the principal spoke of how they came to kindergarten with the DC Sniper keeping them from playing outside and being rushed in from carpool for a month here in then Washington DC metro area.  Then September 11, 2011 affected the world.   They started out their educational life with two major "disasters/terrors", this is the life they have grown up with up. Their life is so different then the one we grew up with. Marcia Hall shared an incredible post with us on Thursday about how to talk with children about disasters without scaring them.
Nanny wages still confuse some folks and Friday's post Breedlove & Associates set the record straight on Net vs Gross Wages for our readers.
Have an amazing weekend!
Quick links to this past week's articles: