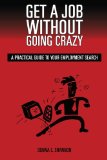 We are almost finished with the month of January.
We know you are  busy so we wanted to send you the week end round up just in case you missed something this week!
Monday Moxie kicked off our week as our Nanny Fusion member Personal Touch Career Services shared with us a great article Ten Resolutions Every Job Seeker Should Have
Tuesday Tips: Our Nanny Fusion member ENannysource shared an article on Potty Training Night and Day
Wednesday's Creative Nanny: Glenda talked about how important it is to introduce basic crafts, like the magic of wax paper and crayons, to the children in our lives.
Thursday Table Talk: Kellie kicked off a new series about Household Management 101
Financial Friday: Alice shared an article warning us of "Risky Places to Use your Debit Card"
We hope you enjoy having all your Regarding Nannies articles in one place with our weekend round up.
What was YOUR favorite Regarding Nannies post this week?