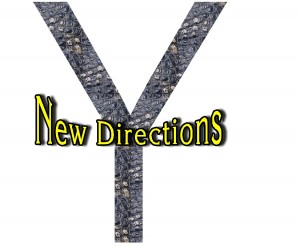 This series called "New Directions" features  interviews with nannies that branched out into another aspect of the business, had to add something to be able to stay in the profession, or left the profession entirely.
My goal during the course of these articles is to show you that you have choices, and that sometimes "new directions" can take you to new growth.
Glenda
Today we are talking with my friend Kari Ewest
How long were you a nanny?  I have been a professional nanny for 15 years.  Before that I did some nanny work in the summers of my high school and college years.  I have worked for 12 years with the same family.
How long have you been out of the field? I am transitioning out of the field now… Don't know if I will ever be completely out.  Depends on job markets, etc.
When did you realize that it was time to make a change.  I really started working out and changing my lifestyle the last few years. The healthier I got, the more I realized that I wanted to teach people that you didn't have to dread working out. I discussed with my employers what they felt the future of my job would be like and we agreed that I would go to part time last Fall.I used this extra time to attain my personal training certificate.
What prompted your change? A lot of things played into it. After I lost over 100 pounds, I developed a strong passion to helping people obtain healthier lives.  At the same time, I knew that the children I nannied for were growing up and I would be experiencing transitions in my job. I didn't know if I really wanted to start over with another family unless it was with a newborn.
I started thinking about ways that I could make myself more marketable. I have never been one to limit myself to just one area of my field. I also teach childrens' activities at the local community center.I think the more knowledgeable and experienced you are in many fields, the more marketable you become when you need to find a job.
Was it difficult to come to the realization that you were going to have to leave the nanny profession?  It will be more difficult when I have to leave my current family for good.  I believe one can always bounce back in the nanny profession.
Did it come to you gradually, or was it an epiphany when you realized there was something else you wanted to do?  A lot of things came together to make me realize that I needed to make some changes. I have been very fortunate to be able to make lots of small changes that will eventually transition into bigger changes for me. I still work for my family part time, and I work for a family across the street part time as well. This is probably my last year with both families but my goal is to find a job working in a gym as a personal trainer when my jobs end.
Did you view it as a positive change or a negative change? Definitely  positive.  My goal is to help people lead healthier lifestyles.
Do you stay in touch with any of your nanny friends?  Over the years nanny friends come and go.  There are about 2 or 3 that I keep in contact with.
Do you stay abreast of what is going on in the field today? I try to.  I don't always agree with everything.
What advice would you give to nannies who are still in the profession but struggling with whether or not they should stay or go? Follow your heart and don't limit yourself.  Don't be afraid to broaden your horizons.  Even if it is just a year break. A break can always be good.
What advice would you give to other nannies? Don't compare your job to someone else's job as a nanny.  Every nanny/employer relationship is unique. I really dislike when I see all nanny jobs generalized as if they should all be the same.   Daily communication is very important.  I treat a nanny relationship like a marriage… you will have some bad days, some great days.. and each party needs to be able to give and take a little.  Open communication is very important.
Would you ever consider working as a nanny again? Yes.  Nothing is ever definite.
Kari has a group called Exercise Survivor. You can get involved by asking Kari Sehnert Ewest to join the group Exercise Survivor. You can contact her via Facebook or email her at issoverykari(at)yahoo(dot)com.  It's a commitment to working out 20 minutes a day 5 days a week. The goal is  more or less to help people make exercise a habit and priority.  It really helps make one accountable. It isn't a fast track to weight loss but a stepping stone to achieving a healthier lifestyle.
Here are some other articles from Regarding Nannies that featured Kari:
Kari's Story of How She LOST 100 Pounds

Healthier Eating Habits for 2011
 We appreciate you sharing with us today Kari.
If you know a nanny that has "Changed Directions" in her career, please have her contact me at regardingnannies(at)gmail(dot)com
Subject line:  NEW DIRECTIONS