T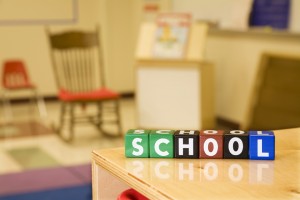 hese are the days I can be found singing "It's the Most Wonderful Time of the Year" at any given point during the day.  It's Back to School Time!!!!!   School supplies, clothes, new lunch boxes and back packs!  The list is endless.  So what are a busy nanny and family to do to get ready?  A few of our favorite experts weigh in on some great tips to get you going …
Schedule
The kids have been out of school now for a few months.  Late nights, sleeping in, traveling, eating out – all that puts kids' off-schedule.  Getting them ready for school schedule can be daunting.  You want to start a week or two before the first day to start going to bed a little earlier and getting up in the mornings a bit earlier as well, so when first day of school arrives, you are ready to go!
Schedule also means what's going on during the school year.  After school activities, events, school programs.  You'll want to create a scheduling center in your home, so that you don't forget that important field trip or back to school night.  Here are some great tips from Lynne Kenney for schedules and daily routines.
Organization
Did you just find that library book that you were charged for last year?  Or three weeks into school, you find a note from the teacher that was due two weeks ago?  Don't get lost in all the paperwork and preparation needed for students.  Nannies from the Heartland has some great suggestions for creating a centralized calendar and more for busy families.
Want more ideas on creating a plan for busy families?  Lynne Kenney offers suggestions for creating your space and engaging the family in the planning.
Shopping
MomFinds.com has put together their 2012 Back to School Guide for ideas on backpacks, lunch boxes, must haves, and fashion finds for boys and girls.
With a little help from our experts, and some time on your end, you'll be all set come the first day of school!
By Kellie Geres, Regarding Nannies Development Committee