When we introduced you to Tiffany Krumins in January 2013, we shared with you her story of how she created Ava the Elephant and her journey to being a Nannypreneur.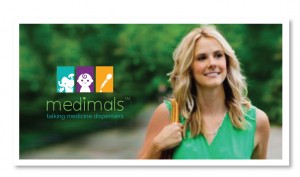 Much has happened in the past year, and we'll all get a chance to catch up with Tiffany when she and Barbara Corcoran appear on the Dr. Oz show, this Tuesday (check local listings).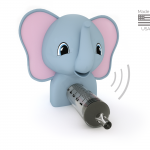 Here's some of what's happened …
Ava was the first product to receive funding on ABC's Shark Tank.  Five years later, Ava has a NEW DESIGN and NEW FRIENDS!  All products are now made in the USA, a long struggle, but one Tiffany would not budge on.
Medimals™
have changed the way caregivers and children look at medicine time by creating a distraction and eliminating any negative response during medicine time.  Children are focused on a pleasant voice and adorable face – blocking any reaction to what they once considered an "unpleasant" experience.