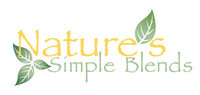 An in depth talk with Katie Dowd, creator of Nature's Simple Blends
by Glenda Propst : Regarding Nannies Development Team
When you think of Organic baby food with no additives or preservatives it sounds simple but if it's so simple, why isn't organic baby food easier to find?
There is a good reason so few companies offer these products. The process of becoming USDA Certified Organic is labor intensive, difficult and often frustrating.
You must find a supplier that follows all of the USDA National Organic Program (NOP) guidelines.
There is a mountain of paperwork, specialized training, specified production facilities and inspections from multiple government agencies.
Because this process is so daunting, most companies just give up before achieving the organic certification.
While the certification process is not enjoyable for companies seeking USDA Certified Organic status, it's great news for consumers. You can be confident that the quality of your food is superior, from the farm all the way to your freezer.
Today I am talking with Katie Johnson Dowd, the creator of Nature's Simple Blends Organic Baby Food.
As the mother of 4 Katie knows the importance of offering your children the best and most nutritious foods available. I asked Katie some questions about what set her on this path to opening her own organic baby food company and here are her answers.
Did you make your own baby food with all 4 of your boys?
I made some of the older boys baby food, but I supplemented with the store bought stuff. They weren't real happy when I did that. When the twins were born, I made everything. I started testing different blends that you could not get at the store. I experimented with blends like spinach and broccoli.
When did you decide that it was best to make organic baby food?
I started reading a little bit about organic about 8 yrs ago, but the produce was pretty scarce, so our family went completely organic about 3 yrs ago, when the twins started eating baby food and the produce was more readily available.
What made you decide to make organic baby food for your children?
I started doing research on organic baby food and found that there are not many options out there. There is one brand that you can get at the grocery store, but a lot of things had been recalled for botulism. And with the suggestion of my sister Donna, I knew that I could offer a much safer, tastier and healthier method to feed the little ones for the St. Louis area.
Did you see changes in your children when you starting feeding them organic foods? I didn't see any changes in my kids because of organic per say, but I felt better because I knew that my kids were eating food with out chemicals. I think that the benefits will be seen in the long run.
Why do you think organic is important?
I think that organic is important because we get so many chemicals in our bodies from so many places, like our houses, the air, the water, medicine etc., the last thing that we need is to get it from our food. Why put chemicals, hormones, additives and preservatives in our bodies when we don't fully know what they will do or how they will effect us in the future. I refuse to put my family at risk from the things that I can control.
What else do you want to share with us about your business and why is organic worth it?
With our baby food at Nature's Simple Blends, when the product is Apples and Pears, that is what you get. Nothing else is added!! The ingredients for each product are listed right on our website so that you can see for yourself exactly what goes into them.
Our blends are steamed soft, then pureed, then flash frozen to maintain the highest nutritional content. The store brands are heated to extremely high temperatures for canning and then much of the nutritional content is lost. We have over 35 different blends of fruits and vegetables to introduce the little ones into the world of solid food.
We take every precaution to make sure that our parents receive the best product available. Another perk to Nature's Simple Blends is that we hand deliver to your door.
Today's moms are very busy. We thought that this door to door delivery method would make feeding their little ones safe, healthy,organic baby food more convenient.
Is organic baby food only for babies?
No, it's not just for babies. It's also for people on a soft solid diet like the elderly and people who have had weight loss surgery. I have even had some interest from someone who was a body builder who needed some extra calories to add to his oatmeal at breakfast. I have found that there are times in everyones' lives when they need to be on a soft food or pureed food diet for one reason or another. Our blends taste so good that even the grown ups enjoy them.
Katie recently did a segment on the local NBC Affiliate Prime Time Special : Moms Like Me. If you would like to watch it, here is the link Moms Like Me. Katies interview starts around the 3:16 mark.
Katie's interview will also air on Show Me St.Louis today at 3:00 PM. We will link that as soon as it is up on their website. The link for the local NBC affiliate here in St.Louis is KSDK and Show Me St. Louis is under "programming"
Katie is the mom of 4 little boys: Shannon age 8, Karter age 6, Aiden age 3, Jace, age 3 (twins)
St. Louis families can enter to win one of two great cases of Organic Baby Food. The contest will begin July 15th, watch for additional information on KSDK's Channel 5 show, Mom's Like Me at 7:30 pm July 15th. Ends Aug 15th, 2010 and winners will be chosen by Random.org and is sponsored by RegardingNannies.com!
NannyMall will have a Registration Page on their website, NannyMall.com.
If you leave a comment here on RegardingNannies.com,  and you are a winner of the Give Away, you will win something extra!
Note: I have to confess that Katie has a special place in my heart. Her mom and I have been friends since childhood, even sharing an apartment for a brief time when Katie was a baby. I had Katie and her husband in daycare when from the time they were 2 years old. I am so excited for them to launch this important business and on behalf of the entire Regarding Nannies Team, we wish them much success!