So if you've been following this series, we've covered starting by keeping track of your daily activities so you know exactly what you do day to day, so when you approach your employers, you are prepared to present an active plan for taking on the role of household manager.
Secondly, we discussed scheduling and how you manage your tasks, as well as approaching your employers to determine if household management is a role they see in their family.
Now, assuming you're in the role of Household Manager, what do you need to do to be organized and efficient for the multitude of tasks, contacts, and services you will be responsible for?
First you will need a calendar that suits your needs.  I prefer a Staples brand spiral bound calendar that includes a monthly page, weekly page layout, plus a section for notes pertaining to that week or upcoming appointments.  I am able to quickly add appointments for a month at-a-glance, write detailed notes about each of my days – what I accomplish, tasks done or needed to be completed, appointments, etc.  This is for my use, so I include my personal appointments as well, to ensure there is no conflict with work, and when I email upcoming reminders to employers, all the information is in one place so I can provide them with the most accurate accounting of time.
You can also read what Nanny / Household Manager Karen Yatsko has to say about her calendar and Keeping Up with Busy Schedules.
In addition all work and personal items are added to my Google calendar, which syncs with my phone so I have all schedules with me at all times, whether traveling, out running errands or not at my desk.
I would also recommend investing in a Smartphone or iPhone with email and calendar capabilities, plus all the other bells and whistles out there.  I manage multiple calendars for work, personal, kids so having those all in one place is helpful.  Being able to communicate via email with your employer at any point during the day is a must as well.  There are times I need an answer for a purchase or to remind my boss of an appointment or clarify something to do with the kids – and email is a faster response time than trying to reach her via phone.
You will also want to create a Household Manual.  For this you will need a large three-ring binder, page protectors, section dividers, business card holder (the type that you can add multiple cards) and loose leaf paper.
Sections to include in your manual: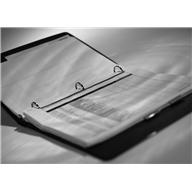 Daily/Weekly/Monthly/Seasonal Tasks
Vendors – these include plumber, landscaping, electrician, painters, trash collection, pool, any one whom you contact/contract to provide a service in or outside your home.
Auto – for each vehicle in the household, take photos of the vehicle for identification purposes, take a photo of license plate and VIN#.  Keep a copy of registration and insurance card and location where you take for maintenance.  This comes in handy for insurance purposes and routine maintenance or warranty issues.
Contacts should include employers work and cell numbers, school, doctors, dentists, neighbors, friends, police, fire and emergency contacts.  Any number that you call on a frequent basis or number that should be known and kept handy.
Household Accounts are phone, cable, power, gas (if applicable), trash/recycling collection – any company with whom an account is held and that you may need to contact.  Work with your employers to have your name added to the accounts that you frequently have need of, so if there is an issue, you can make contact and deal with the issue.  Many companies, unless you have the account number, and other vital information or your name is on the account, will not work with you, unless you are the account holder or authorized to do so.
Packing lists – if your family travels a lot, have set packing lists for trips.  Summer vacation is much different needs than skiing.  A three day trip is much less than a week trip and so the needs vary.
Inventory – where seasonal items are kept, as well as bulk items you may purchase.
Warranty information can be cumbersome with all the manuals, etc.  I recommend purchasing a large hard sided accordion file just for warranty information and to file according to room or appliance.  Keep this in a central area of the house where everyone knows where it is, should there be a problem.
A lot to think about and to start organizing, but I know you're up to the task!   Good luck with pulling all this information together and creating your manual.
Next installment in this series, we will discuss communication and the dos and don'ts of a household manager
by Kellie Geres, Regarding Nannies Development Team