So far in this series we have discussed Keeping Track of your Tasks, Scheduling and Managing Your Tasks, Approaching your Employers with the Outline of your job description, and Organizing your routine and creating a Household Manual.
What's left?  Let's Talk Money, Household Accounts and the Do's and Don'ts of a Household Manager.
Handling the finances of the home can be a touchy subject with employers.  You will have access to household accounts, payable's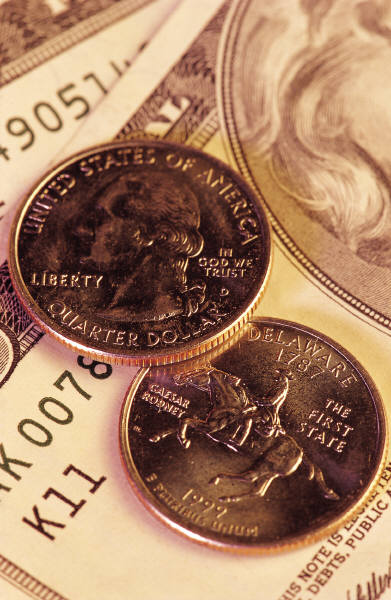 receipts and invoices.  It's up to you and your employer to come to a comfortable solution to how you approach money.  It may be a separate household account in which you handle small bills and payable's.  It may be you have a set amount you can pay from – for instance, you can approve and pay invoices up to a set dollar amount.  Over that, your employer will approve and pay. You may be asked to get approval on purchases up to a certain dollar amount.    Sit down and clearly communicate what you are comfortable doing, what your employer is comfortable with you handling and make sure to get all details in writing, in your work agreement.
Keep a clear and organized ledger and receipts.
I also recommend getting a household credit card provided by your employer in your name.  You would be an authorized user on the account.  In your work agreement, make sure it stipulates that you are not responsible for the bills or any debt on the card, should it not be paid.  I also recommend a VISA or MasterCard, as America Express is not accepted at all places, especially small locally owned places, such as pet stores or dry cleaners.  You may wish to carry both, using the AMEX whenever possible if your employer goes for the purchase points/rewards/miles.  Again, clearly communicate preferences with your employer and have all details in writing.
When dealing with household accounts – phone/cable, electric, garbage collection, etc., have your employer add your name to the account as an authorized agent. This way when you need to call regarding service, repair or billing issue, you are authorized to discuss the account, make appointments, handling billing issues, and more.  If your name is not on the account, you may get stalled in the system of customer service and there will be delays with whatever issue you may be having.
Do ….
Dress appropriately.  You are the face of the family with vendors, service professionals, and more.  Act and dress appropriately and professionally, as you are representing the family.
Keep clear, concise and organized records and files.
Create a dedicated email only for work. I recommend your first and last name at gmail.com.  I love Gmail as you can label, tag, and file, create documents, keep a calendar, share a calendar and much more.
Be an effective communicator.  Emails are a great way of keeping track of responses, requests, reminders, and more.
Keep confidences.  You will be privy to private accounts, papers, and contacts.  Keep these private.
Don't ….
Assume anything.  Make sure to communicate concerns, issues, and problems.
Procrastinate.  Bring concerns, problems, and conflicts to your employer immediately.
Next time we'll wrap up this series with some great resources, and some must-have technology apps you should have for your smartphone!
I'll also be presenting at the upcoming INA Conference, along with my best friend and fellow nanny / household manager Karen Yatsko, on Expanding Your Role in the Household.  If you're attending conference, I hope you'll join us!
by Kellie Geres, Regarding Nannies Development Team